EN-C-223 RECBYTE
Multi colored (Blue, Black and White) threads, Jute, Black leather and Stainless Steel
"Acknowledging what gets left behind,
Recbyte is an introspective pursuit where geometric shapes are hollowed, bitten and cut.
Moving through perforations, light and breath are distilled,
reflective of the past informing the present.
Black leather and arid colours of the desert are punctuated by bright blue of the Saharan's Tuareg people -
a colour whose complex symbolism eventually yields to serenity."
Size
Product Detail
Share
YOUR QUESTIONS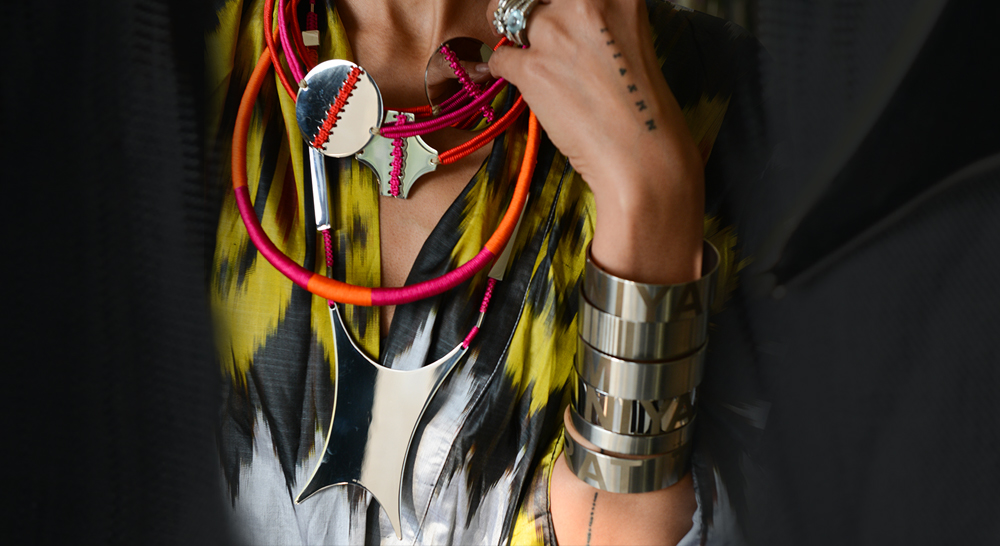 First time here with us?
Get a FREE affirmation bangle with your first purchase over 10,000 INR