EN-B-47 Bracelet
Black, Silver Zari threads, Jute and Stainless Steel (Bracelet)
A talisman in mirror surfaced steel
. A symbol of restraintand and refinement
. The infinite circle of steel worn on the wrist or piled up together with many along the whole length of the arm.
The steel bangle is also a 'link' symbolically, connecting us to the community. The 'connect' amplified further with the 5 pillar affirmations. GRATITUDE,LOVE,NIYAM,TRUST AND BELIEVE.
Size
Product Detail
Share
YOUR QUESTIONS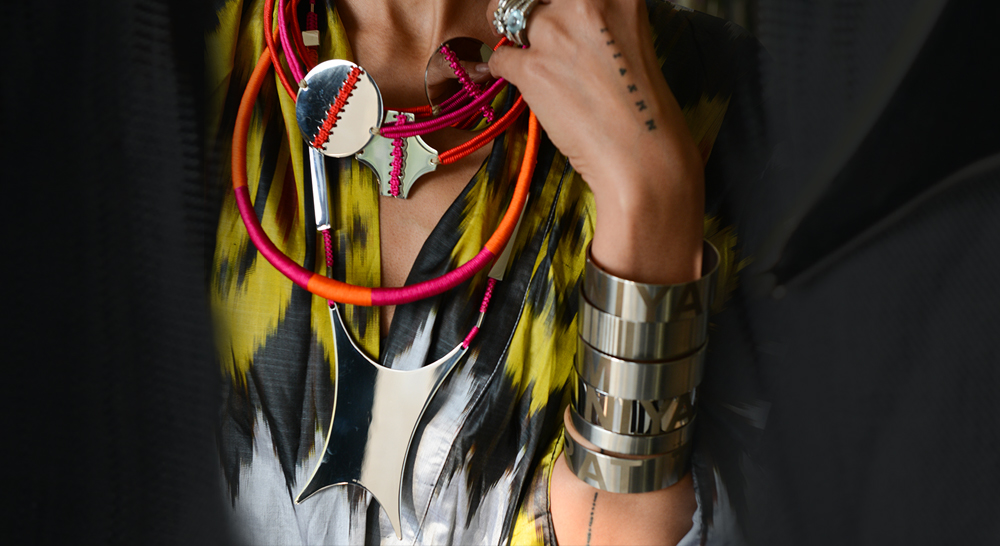 First time here with us?
Get a FREE affirmation bangle with your first purchase over 10,000 INR