EN-BLK-34a SAMPARK
Black thread and Stainless Steel
"Represents necessity for connections and interconnectedness
which require openness and vulnerability.
The void in the steel shapes in this collection are an abstraction
signifying trust and loyalty.
The necessary virtues that contribute to deep interconnectedness
with all things and with energy within matter. Connection to one's own subconscious ;
Connection to nature; Connection to humanity."
Size
Product Detail
Share
YOUR QUESTIONS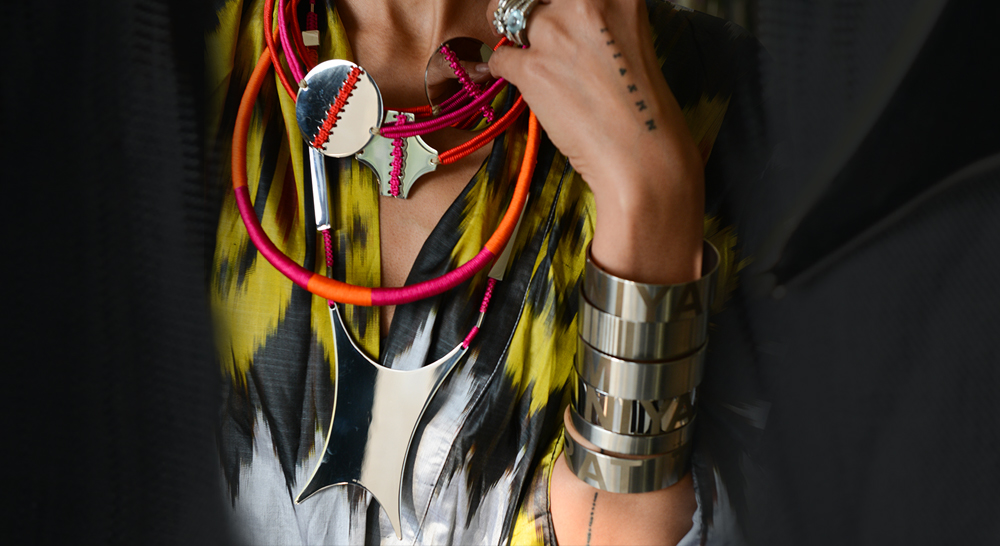 First time here with us?
Get a FREE affirmation bangle with your first purchase over 10,000 INR