EN-C-258 KLIMT
Multi colored (Golden toffee, Eggplant and Shadow) threads, Jute and Stainless Steel
"Majestic in nature yet addressing restrictive movement Inspired by the crown
like structure of ceremonial headdresses of Miwok tribe of Yosemite.
Taking the structural language of the interwoven quills and
feather plumes and by adding an element of movement to it three is a new fluidity in color and structure. The collection in colours of gilded tones of ochres from the works of Gustav Klimt and vibrant colours of the rooster."
Size
Product Detail
Share
YOUR QUESTIONS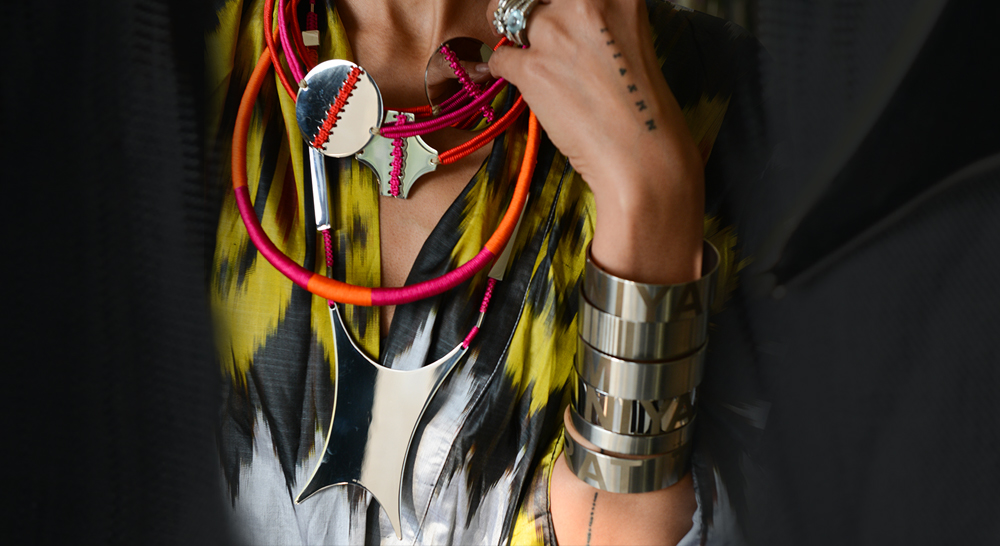 First time here with us?
Get a FREE affirmation bangle with your first purchase over 10,000 INR