EN-BLK-35 SOI
Black, Silver lining threads and Stainless Steel
"And time stood still. A year later with the same questions but different.
What do we hang on to? 'SOI' is a collection that speaks of taking responsibility and having collective hope.
We must weave tighter ropes.
Ropes intricately woven... speaking of our interconnectedness and our values.
Resulting in a unified spirit filled with resilience and perseverance.
This is a time to feel a collective pain and it is also a time to celebrate  our diversity,
our strangeness and our courage.' -ASL notes on SOI // MMXXI "
Size
Product Detail
Share
YOUR QUESTIONS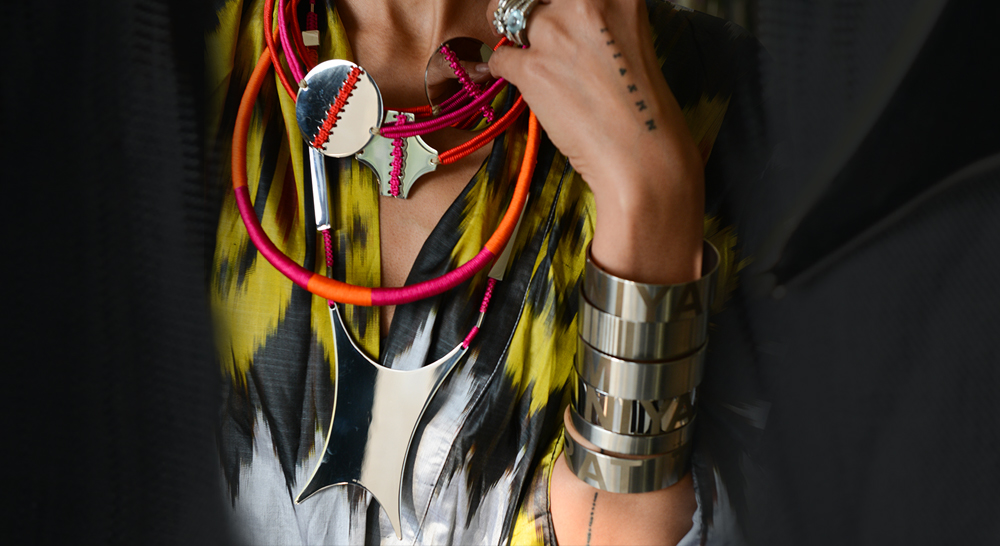 First time here with us?
Get a FREE affirmation bangle with your first purchase over 10,000 INR