EN-BLK-39 5-PILLARS
Black thread, Jute and Stainless Steel
"Playing with the idea of the golden section, referencing the Fibonacci series and Indian mathematics.
Challenging conventional ideas of beauty and perfection,
some designs play with the numbers 1, 3, 5, 8,13 and 21.
The numbers are used to hint upon ideas of one universal energy, the trinity, and the 5 senses/elements."
Size
Product Detail
Share
YOUR QUESTIONS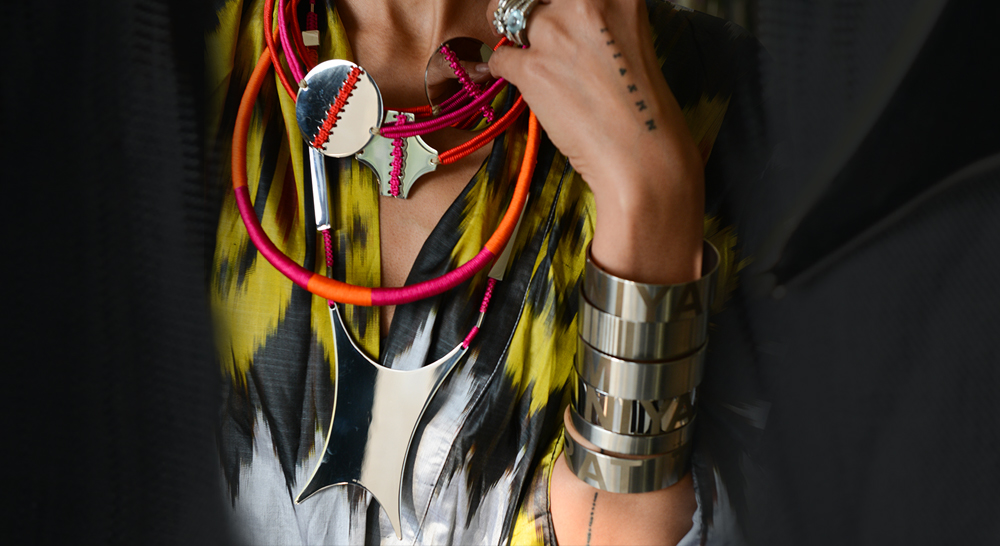 First time here with us?
Get a FREE affirmation bangle with your first purchase over 10,000 INR