EN-C-147 KLIMT
Multi colored (Brown, Red, Yellow, Green, Navy and Egglant) threads, Jute and Stainless Steel
"A collection in five series, each represents a true continuum of the en Inde aesthetic.
Playing with reflective and inflected light,
it sees an extensive use of matte steel,
signalling the talismanic light reflecting inwards.
Bent recognizes that we may be misshapen but never broken.
#5 references the elements and a desire to engage all of them.
Tiebele reacts to the graphic black and white dwellings in Burkina Faso and Fractal,
the geometries present in nature."
Size
Product Detail
Share
YOUR QUESTIONS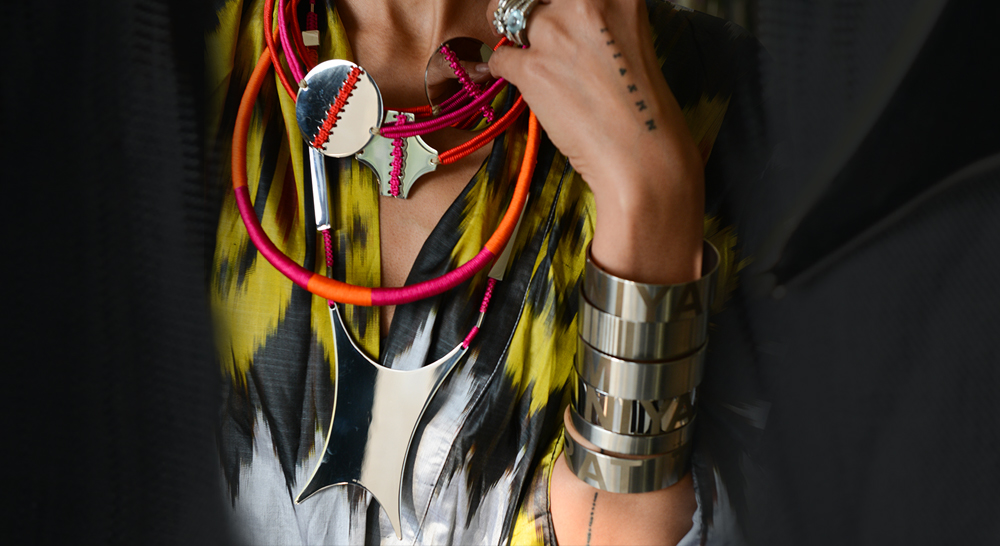 First time here with us?
Get a FREE affirmation bangle with your first purchase over 10,000 INR